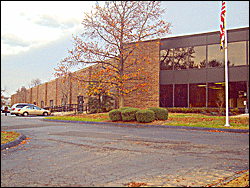 Aerscher Diagnostics, LLC. specializes in the production of guaiac-based occult blood testing products with a self-contained developer, suitable for fecal and gastric patient specimens.
History
Aerscher Diagnostics, LLC. was founded in 1996 by Dr. Schreiber, a general surgeon. He realized that the FOB test could be simplified by having the developer built in to the test card instead of a separate bottle. This led to the development of HemaPrompt.
Organization
Aerscher Diagnostics, LLC. is a small privately owned diagnostic company located in Chestertown, Maryland. We are dedicated to producing the highest quality occult blood testing method available. Aerscher gives each customer individualized attention building long-lasting customer relationships.
Clients
Clients include clinics, small hospitals, and teaching hospitals throughout the U.S.